In this small article, I want to keep a record for my study experience in recommendation system. There are several parameters can evaluate a recommendation system, which are precision, recall and F-measure. Collaborative filtering (CF) is the most successful recommendation technique to date. There are three main categories of CF techniques: memory-based, model-based and hybrid CF algorithms (that combine CF with other recommendation techniques).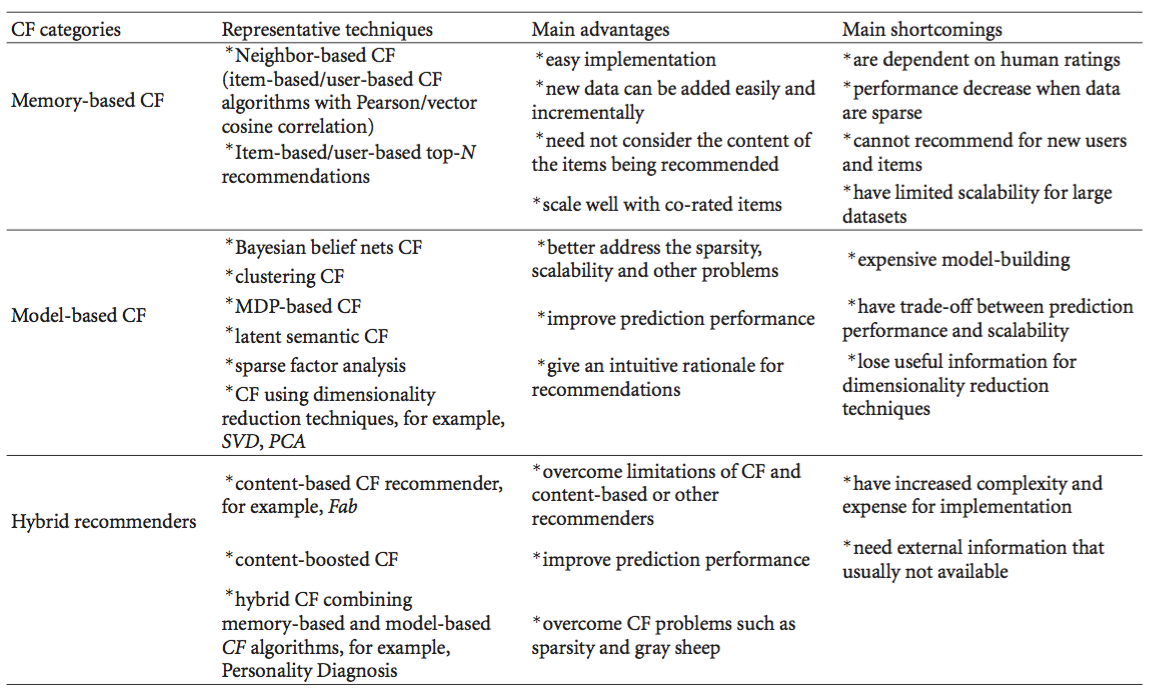 Today, I will mainly focus on Item-based and User-based CF techniques. The basic idea of item-based CF algorithms is to calculate the similarity between different items based on the user-item rating data and then to compute the prediction score for a given item based on the calculated similarity score, while the core of user-based CF algorithms is to provide item recommendation or prediction based on the common opinion of other like-minded users.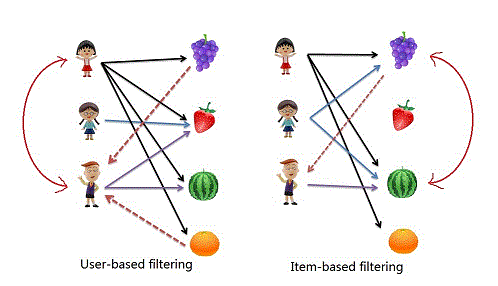 Evaluation indicators for a recommendation system
| Notation | Meaning |
| --- | --- |
| P | is the fraction of retrieved instances that are relevant. |
| R | is the fraction of relevant instances that are retrieved. |
| F | F = (2PR/(P+R)). in fact, F-measure is a measure of test's accuracy by coordinate Precision with Recall. |
Datasets
Here I want to evaluate running time of two algorithms using MovieLens datasets.
u1.base 「Total 943 person, Total 1650 movies」
u1.test 「Total 459 person, Total 1410 movies」
User-based CF & Item-based CF
Results
Conclusion
In short, user-based CF is appropriate for a situation that items increase fast with real-time demand, such as news recommendation. While in e-commerce, movie recommendation, items usually don't change very much, so this often can be computed off line by item-based CF.
References